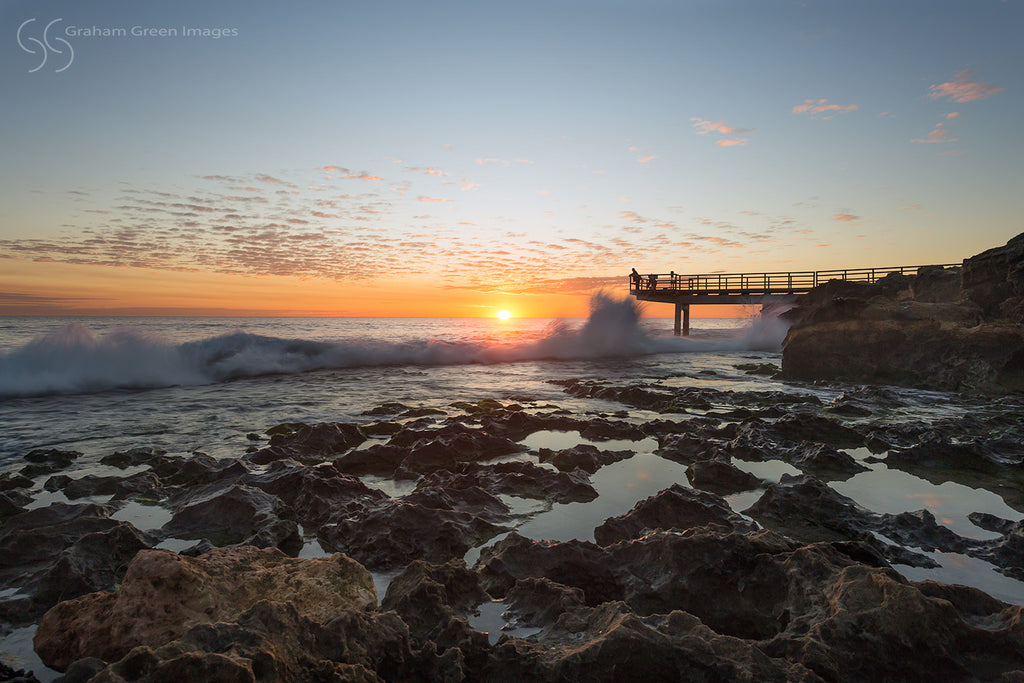 North Beach Jetty - NB2030
Jetty at North Beach, Perth, Western Australia. 
I chose a spectacular day to go out. The 4th day of winter, 25 degrees. It was very tricky with the walkways all blocked off here, so walked along the beach to these rocks. There was lots of seaweed so I thought I'd walk on that instead of the sharp rocks. First step in, my foot disappeared up to my knee. Bad idea!! I manoeuvred to a good spot over the rocks to the best position. You have to keep the jetty above or below the horizon, otherwise it doesn't look right. Watched the sun go down. It was brilliant. I had to time it right to get back to the beach while there was some light. No problems, plenty of time. Only problem is one thong de-plugged as I started out. Now that was a challenge, waking over the rock with a de-plugged thong. Must have looked hilarious from up on the path. Good entertainment for them. Anyway it was worth the struggle.
Taken on 04/06/2020.
Print & Framing Info
---
More from this collection